Region - Oncology and Cancer Research is an international Open Access journal which aims to communicate to its readers, state-of-the-art technologies and methods on Oncology and Cancer Research.
The journal welcomes original researches, scientific and clinical research, reviews relevant to practice, case studies and important applications of Oncology and Cancer Research. The article categories within the journal include(but not limited to) the following fields: Etiology, mechanisms; Molecular biology; General diagnosis; laboratory diagnosis; Diagnostic and experimental pathology; Recent developments in tumor therapy; Oncologic surgery; Epidemiology.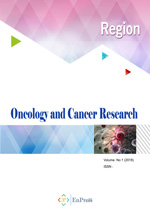 Privacy Statement
The names and email addresses entered in this journal site will be used exclusively for the stated purposes of this journal and will not be made available for any other purpose or to any other party.
Announcements
Journal News: Announcement of Transferring Journal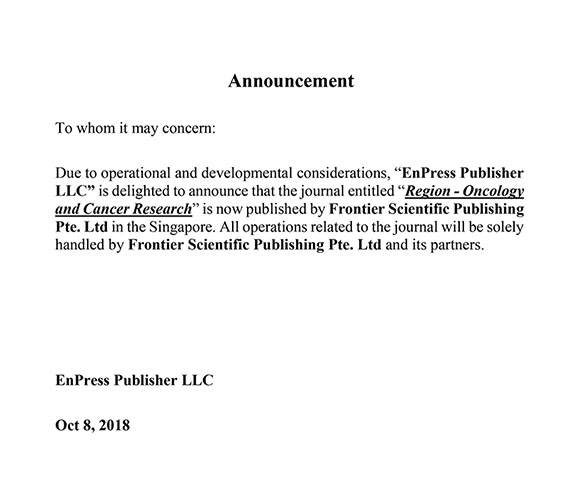 Posted: 2018-10-08