Region - Financial Studies is an international Open Access journal which aims to communicate to its readers, state-of-the-art technologies and methods on Financial Studies. The journal welcomes original researches, reviews and important applications of Financial Studies related analyses. The journal mainly reports on behavioral finance, corporate governance, derivatives, financial management, real estate finance and other academic science related to financial studies.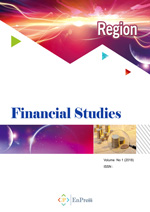 Privacy Statement
The names and email addresses entered in this journal site will be used exclusively for the stated purposes of this journal and will not be made available for any other purpose or to any other party.
Announcements
Journal News: Announcement of Transferring Journal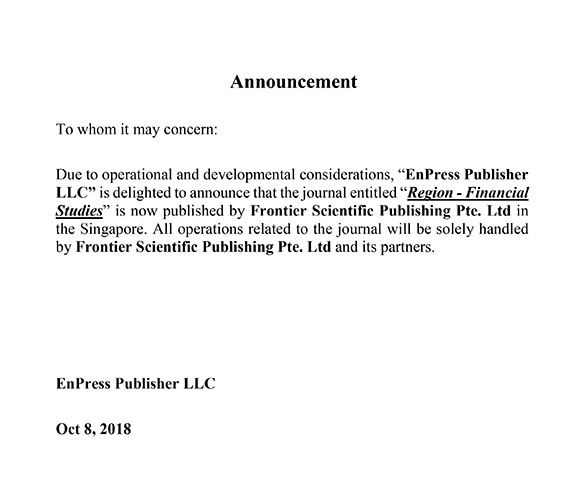 Posted: 2018-10-08
Journal News: Publisher's Note
We are pleased at the constructive and collaborative manner in which we were able to work with the Editorial Board Member. We appreciate those of scholars who help and support us running the Journal. We are reaching primary goal of launching journal, we hope our scholars will continue to pay attention and participate enthusiastically, and submit some high quality papers to our Journal. Thank you!
Posted: 2018-09-15